We are the Premier Asphalt Paving & Maintenance Company of choice!!
Wharton Asphalt LLC is a family owned & operated asphalt paving & maintenance company based in Billings, MT for over 15 years. Serving all of Montana, Northern Wyoming, Western South & North Dakota. We do everything that involves asphalt from simple pot hole repair to brand new city streets. When it comes to any asphalt product or service you are looking for we can do it. As an award winning company by the State of Montana and City of Billings we have proven ourselves as being the premier asphalt company in South central Montana & Northern Wyoming. With the newest technological equipment on the market we can bring the best products & service at the most reasonable prices. Give us a call to get on our maintenance programs for your asphalt, with complete packages to preserve your asphalt based on traffic volume, water drainage & age. Our estimators will be up front & honest with what actually needs done. Hire someone you have seen around & know.
Any ?'s feel free to contact us.
Click on the "Talk Now" button to contact us immediately via telephone or click on the "Live Help" button to chat with our online receptionist.  Our receptionist is standing by Monday to Friday from 9 AM to 8 PM (EST).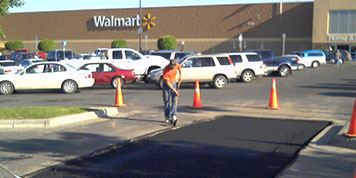 We feel we can conquer almost any feat in this industry. In keeping with this mission, we offer a wide variety of services. No job is too big or small, as we treat each project with the same meticulous attention to detail.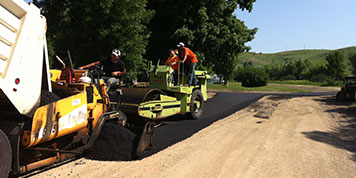 Wharton Asphalt LLC is an EEO Employer. Looking for good, drug free, ambitious, & career driven people to be part of our Wharton Asphalt Family. Experience is preferred, but we are willing to train.
It's not just our customer service that you'll love. Rest assured, we offer some of the best possible projects available on the market today. We love being able to demonstrate to our clients that are receiving the best possible service.
Awards
Best of Billings 4 years
State of Montana DBE contractor of the year 2012
Montana SBA business of the year 2016